Argentium 2005
Argentium 2009
Argentium Gallery
youtube gallery
contact
home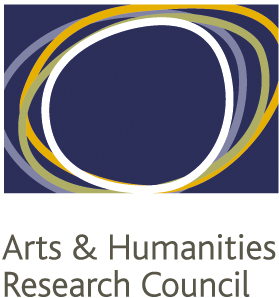 The Argentium&reg Project
In her craft based research, Kristina explores the creative potential and applications of Argentium® Sterling Silver for jewellery and silver design. Argentium® is a new silver alloy, which was developed at Middlesex University and which has been recognised as a significant development in the history of silver. Among its main benefits (over standard Sterling silver) are that it is fire-scale-free, that it is highly tarnish resistant, and that it can be laser welded.

Kristina has conducted two research projects, in 2005 and 2008-9, exploring the technical and creative opportunities of Argentium® Sterling Silver:

In 2005, Kristina was a Researcher in Residence in the Department of Applied Arts at Middlesex University where she explored the technical and creative possibilities of the new Argentium® silver alloy. Read more...

In 2008 Kristina was awarded an AHRC practice-led grant under the title "Exploring new Avenues for Silver Design using Argentium® Sterling Silver and Laser Welding" to continue the work begun at Middlesex University. Read more...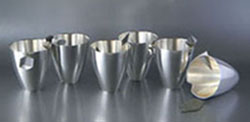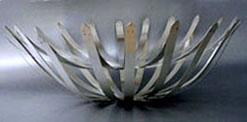 Relevant Publications
Niedderer, K. and K. Townsend (forthcoming 2014). Designing Craft Research: Joining Emotion and Knowledge. Design Journal, vol. 17 (3), pp. tbc. link

Dean, L. and Niedderer, K. (forthcoming 2014). Flex-it: Exploring Emotional Expression and Experiences through Elasticity in Digital Manufacturing. Making Futures, Vol 3, pp. tbc. link

Niedderer, K. (2012). Exploring Elasticity as a Medium for Emotional Expression in Silver Design. International Journal of Design, 6 (3), pp. 57-69. link

Niedderer, K. (2012). Exploring Elasticity as a Medium for Emotional Expression in Silver Design. In D. Durling, P. Israsena, T. Poldma, and A. Valtonen. Proceedings of the International DRS conference 2012. Bangkok, Thailand, 4-7 July 2012.

Niedderer, K. (2009). Sustainability of Craft as a Discipline? Making Futures, Vol 1, pp. 165-174. pdf

Niedderer, K. and K. Townsend (2010). Craft Research: Joining Emotion and Knowledge. In Gregory, J., K. Sato, P. Desmet et al (eds.) Design and Emotion 2010 (Proceedings), Chicago, USA: IIT, 5-7 October 2010. pdf

Niedderer, K. 2009. Sustainability of Craft as a Discipline? Making Futures Conference 2009, Plymouth, UK: Plumouth College of Art and Design. link

Niedderer, K. (2008). Developing Glass Practice through Creative Research. In S. Garfoot (ed.) GlassRoutes: From Wolverhampton to China. CADRE Publications. html or pdf

Niedderer, K., Harrison, C. & Johns, P. (2006). Exploring the Creative Possibilities of ArgentiumTM Sterling Silver. International Design Research Society Conference WonderGround, Lisbon, Portugal: IADE. 2006. pdf