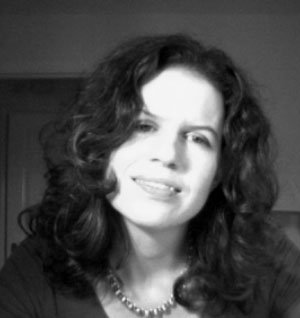 activities
publications
exhibitions
home
Personal Profile
Since November 2018, Kristina Niedderer (Ph.D., MA [RCA]) is Professor of Design at Manchester Metropolitan University, UK. Previously, she worked at the University of Wolverhampton, UK. She is recognised internationally for her work on mindfulness in design and in research methodology, as well as for building the field of craft research. Kristina was originally apprenticed and worked as a goldsmith and silversmith in Germany. She then trained as a designer and design researcher in the UK, with an MA (RCA) and a PhD in Design (2004) in which she used her craft practice's concerns with drinking vessels and social interaction to develop the idea of mindful design. Her research interests and supervision expertise range across:
mindful design and behaviour change;
conceptual issues in craft and design practice;
models of research and research methodology in craft and design;
the nature and role of knowledge in research;
doctoral training.
Kristina's founding work on mindful design and social behaviour change has received prominent recognition through invitation by Harvard Professor Ellen Langer to contribute to The Wiley Blackwell Handbook of Mindfulness (Niedderer 2014) and through publication in Design Issues (Niedderer 2007) as well as other books and journals.
Kristina currently leads the European RISE project (2016-2020) Designing for people with dementia: designing for mindful self-empowerment and social engagement.This project aims to help people with dementia engage in social contexts to improve psychosocial wellbeing. Utilising the concept of mindful design, the project investigates innovative design solutions to enable self-empowerment and confidence building of people living with dementia. The two focus areas are: a) personal difficulties with social interaction and b) environmental influences on social engagement. The outcomes and benefits of the project will include: the development of new uses of design for helping people with dementia to engage socially and improve subjective well-being; the presentation of a robust methodological co-design framework for the development and evaluation of the designs in dementia care settings; the development of a holistic mindful model of designing and of a model for mindful care for social engagement for people with dementia; policy recommendations for the inclusion of design within dementia care. The project brings together 17 partners from healthcare and policy, design and ICT from 8 countries, including the UK, Luxembourg, The Netherlands, Germany, Italy, Spain, Australia and Russia.
In 2014, Kristina was principal investigator for the AHRC funded project Creating Sustainable Innovation through Design for Behaviour Change , which brought together a team from leading design departments in the UK and the Netherlands, including Warwick University, Loughborough University, the Royal College of Art, Lancaster University, TU Twente and TU Delft. The project investigated how academic research into behaviour change can be accessed and utilised best by SME's in order to help bridge the gap between academia and industry.
The idea of mindful design is also driving Kristina's work in design practice in which she focuses on the exploration of design as a means for mediating mindful interaction through the use of artefacts in social contexts and of complex emotional expression through (elastic) movement. In 2005, she conducted the 'Argentium Project' at Middlesex University, funded by the Arts Council England, which investigated technical and creative opportunities of Argentium. In 2008, Kristina received funding from the Arts and Humanities Research Council (AHRC) to extend her work on the Argentium Project with research into the use of Argentium and laser welding to create elastic movement as a medium for expressing emotion in silver design. Her work is shown regularly at museums, galleries and trade fairs in England and Germany among others.
Also from 2005, in her position as Research Fellow at the University of Hertfordshire (2005-7), Kristina led the Experiential Knowledge Project studying the role of experiential and tacit knowledge within models of knowledge and research in Art and Design. In 2007, Kristina founded the first DRS Special Interest Group on Experiential Knowledge (EKSIG). She has chaired and organised the Experiential Knowledge Conference 2007 and the international EKSIG conferences 2009, 2011, and 2013. A Council Member of the DRS and Secretary for Special Interest Groups (SIGs) since 2007, Niedderer was pivotal in establishing the DRS SIGs, which promote international exchange and collaboration in areas of design research.
Kristina has participated in the development of the field through contribution to international debates through membership of appropriate professional bodies; through conference presentations and publications, exhibitions and competitions; and as a keynote speaker and invited speaker at various European universities. She has extensive experience of peer review and of research quality through her work as an editor, chair and reviewer for conferences, journals and funding applications, and as a PhD supervisor and external examiner. In 2010, Kristina has founded the journal 'Craft Research' (Intellect Publishers), dedicated to developing and advancing contemporary craft practice and theory through research. Since 2010, Kristina is a member of the AHRC College of Peer Reviewers, and since 2014 she has been an expert reviewer for the European Commission.